Dewsbury Apps: Web development, Software development, App design & AI integration
some words from a customer of Dewsbury Apps:
"I was quite cautious initially about whether having bespoke software developed for our company's specific requirements would be viable. But the Supply Chain Management system that Dewsbury Apps designed and developed for us and our network of key suppliers paid for itself in only about 6 months and gave us a substantial edge over our competition. On account of the success of this web software project we have continued to use Dewsbury Apps for web application development and more recently for mobile app design too. Highly recommend all the stars in the Dewsbury Apps team."
Kevin C., Manufacturing Director (Engineering Sector)
a bit about Dewsbury Apps:
Dewsbury Apps is an award-winning provider of web application development, bespoke software development, mobile app design and AI integration services services for companies in Dewsbury and West Yorkshire. We have been in business for over 20 years, feel free to contact us if there is anything tech-related we might be able to assist with.
With Dewsbury Apps your project is in safe hands – your software, web application or mobile app will be delivered on time and in budget and we will continue to look after you post-delivery.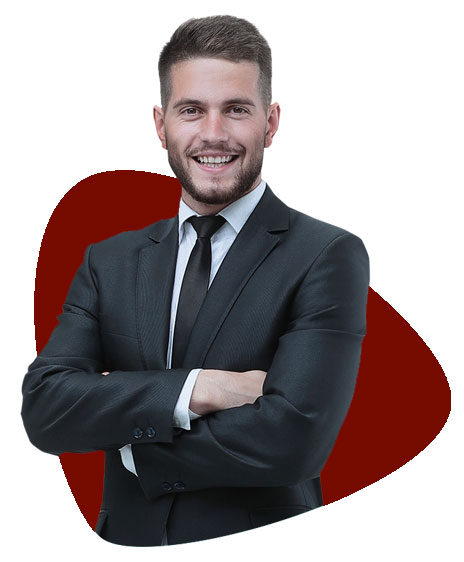 Who we are
Dewsbury Apps are very proud to have won a number of awards including: "Best Mobile App Development Agency in Yorkshire" and also: "Most Innovative Custom Software Development Company"… so you can be sure that we have the competence and drive to provide great web design and development, bespoke software development, mobile app design and AI integration services to businesses like yours in the Dewsbury area. We have been working our tech magic and keeping our customers throughout West Yorkshire smiling for over twenty years and we are keen to help you too so contact us to discuss your plans.
Call Us Now!
01924 637 933
Email Us

Web Design & Web Development
The main web services our Dewsbury web design agency provide to our customers in Dewsbury include web design, web development, mobile web design and also web hosting. Web portals, web databases and bespoke ecommerce systems are a speciality of ours too.

So if you need some advice from a Dewsbury web design company then why not add us to your shortlist?

Mobile App Design
Dewsbury Apps design and develop mobile apps for our customers across West Yorkshire and indeed throughout the UK. Like many app design agencies we provide app design, including UX / UI design, iOS app design for Apple smartphones and tablets i.e. iPhone apps and iPad app design on the App Store, Android app design i.e. apps on Google's Play Store. As well as native Android apps, native iOS apps, and custom applications we also design hybrid apps too. If your pockets are not very deep then we are always happy to develop PWA / progressive web apps / web applications too.

Bespoke Software Development
Regarding software development we are mainly involved in custom / bespoke software development for Dewsbury businesses wanting to become more efficient and automated. This often includes integrating various database systems they use into one integrated software system. At Dewsbury Apps we greatly enjoy the software development and systems integration projects we get to work on so get in touch if you are looking into software development companies in West Yorkshire.

AI Integration
As the newset addition to our software services, AI integration can be used to streamline and enhance business operations for companies seeking to embrace efficiency and automation. Our focus often lies in unifying disparate data systems into a cohesive AI-driven framework. We take pride in our AI integration projects and welcome local businesses to explore how our services can elevate their technological capabilities. If you're considering AI solutions in West Yorkshire, reach out to Dewsbury Apps for expertise in innovation.
Why Use Dewsbury Apps?
Just like our website, we are efficient and to the point and this allows us to keep our costs down. While we do not describe our services as "cheap" our customers do tell us that we are very cost-effective and we are a far less costly than the bigger name app agencies and web designers in Leeds, Bradford, Huddersfield or Wakefield. Here is an easy experiment for you, share your project brief with us to get a ballpark idea of cost and then compare this to what a the other app developers and web design companies in Leeds, Bradford, Huddersfield or Wakefield would charge – this will open your eyes! As well as affordable pricing, quality and support, other factors are also important considerations when deciding which Yorkshire web design agency or app design company to select for delivering your project. Other reasons to consider Dewsbury Apps are:
Team: currently there are fourteen of us, so the success of your web project or mobile app is not dependent on only one person.
Skills: depth and breadth. Our team are all trained and fully qualified in our respective specialisms and we cover a wide range of disciplines including: hosting & server setup, graphic design, mobile app design, software development, web design, mobile websites, SQL database upgrades, systems integration – we have all the tech bases covered to be able to look after your Dewsbury business.
Award winning: in 2020, 2021 and again in 2022 we have won awards for our mobile app design services and also for being an innovative bespoke software development company.
Affordable: we operate efficiently and so are able to share these cost-savings with you.
Fast: the efficiency of our work processes means we can often achieve tight delivery timescales and we do our best to accommodate your deadlines wherever possible.
Ongoing Support: we won't deliver your project and then become mysteriously uncontactable, we want our business relationships to be long and mutually beneficial so we're always here to help.
Experience: we have been in the web industry for over over twenty years and developing bespoke software applications for most of that period. We were also quick to offer mobile app design services too i.e. as soon as smartphones started to become 'a thing'. The main message here is that we have delivered a heap of tech projects for a wide range of businesses throughout Yorkshire and the UK so we would welcome the opportunity to learn more about your business to see if we can help you too, are you up for a chat?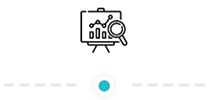 Planning
Well planned projects make for efficient work flow and on time delivery of your app & software.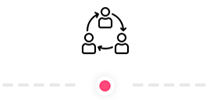 Organisation
Formal Project Management and flexible team structure to meet your project's resourcing needs.
Management
Effective coordination of the relevant resources and free-flowing information and progress updates.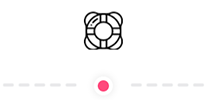 Support
The work doesn't stop when your project is delivered, the post-live phase is just as important.
Contact Dewsbury Apps
We look forward to learning more about the web design, mobile app or bespoke software needs of your business, just fill in the short form below and we will get back to you quickly or on the day / time you suggest: